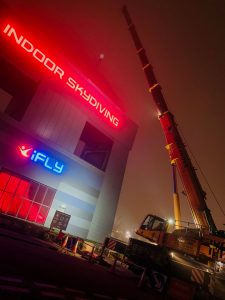 We got a call to provide emergency support assisting in the repair of one of the large air flow fans used by iFly in Milton Keynes. iFly gives users a skydiving experience without the need of a parachute. These fans can push nearly 780 cubic metres of air every second, providing a wind speed of 165mph through their 12 feet (3.66m) indoor vertical tunnel.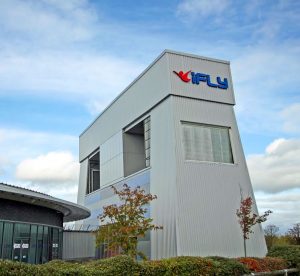 Due to the crane's operating location, plus the height and weight of the load, the job required the use of our AC140 crane. This 10 wheeled crane can extend its main boom to 60m and lift over 100 tonnes making it ideal for the job.
To read what the customer said about our team see our customer feedback page.