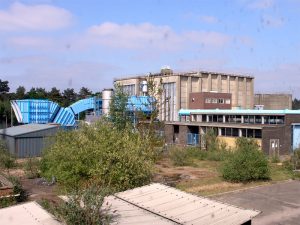 We called on our lifting partners Bronzeshield to assist in completing a demolition job at NGTE Pyestock, near Fleet, in Hampshire. If we don't have the equipment available when it is needed we will source it using our numerous friends in the trade. No job is too big or too small.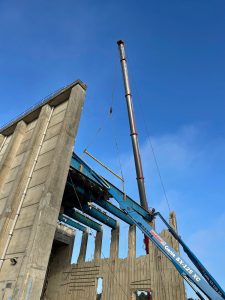 Pyestock u>sed to belong to the National Gas Turbine Establishment and was a key location in Britain's jet engine and gas turbine development and testing for over 50 years. The original site was built in 1942 during World War II, for the Royal Aircraft Establishment (RAE) Turbine Division to develop jet engine technology for the war effort. In 1944, the RAE Turbine Division and Power Jets Ltd (started by Frank Whittle) merged and became known as the National Gas Turbine Establishment. In 1949 this new site was built on a disused golf course and became known as NGTE Pyestock. In the 60s, it was the largest facility of its type in Europe, if not the world and helped bring in the jet age we live in today. Concorde's Olympus jet engines were tested in simulated supersonic conditions here and the Royal Navy conducted endurance checking of the gas turbine installed in its ships.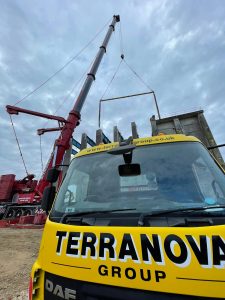 Over time computer simulations have taken over and this facility slowly fell into disuse, eventually abandoned in 2000.
We were called in to safely dismantle some of the large industrial structures on site. One of these being the large Anechoic Facility, which we believe was used to research into the problems associated with aircraft turbine engine noise. This large building was constructed using rolled steel joists weighing in at 17 tonne each and a radius of 28 m.
The site will now be repurposed into a vast retail distribution depot.